Preparing ahead of time makes moving homes much easier. Follow our 8 week checklist to make your move much easier. For more information on our new construction homes, contact us directly.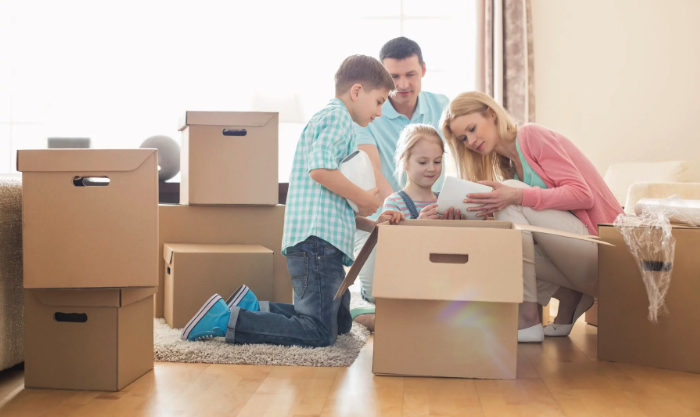 8 Weeks Prior to Move Day:
Edit. Go through every room, closet and drawer and determine what's going to your new home and what's not making the cut. Keep an ongoing list of items that will need special packing or specific care for move-in day.
Purge. Donate, sell or gift items you no longer want.
Hire movers. Research moving companies and determine the best moving company for your needs. Request in-home estimates to receive the most accurate pricing.
Order packing supplies. Purchase boxes, bubble wrap, packing tape and any specific supplies you may need such as wardrobe boxes or table-setting boxes.
Contact insurance agents. Determine if your move impacts your medical, dental, vehicle or personal property insurance.
4 Weeks Prior to Move Day:
Pack! First, pack items you won't need for the next few weeks. Then, move on to items you use less frequently. Devote a few hours a day to it, and power through it!
Label boxes. Label as specifically as you can.
Track!  Keep a list of each packed box, its contents and what room it belongs in. You may need to reference it later, and it will give you extra security.
Measure. Make sure all of your furniture fits before you make arrangements to move it.
Arrange childcare and pet-care. Make arrangements for small children and pets for move in day.
Contact utility companies. And do what you need to do!
Change your address and forward your mail. You can do this at USPS.com. You should also notify a neighbor of your new address in case mail or packages come to your old residence.
Notify anyone else that sends you mail. Employers, banks, subscription services, friends … you know who needs to know.
Confirm the movers. Make sure the date is secure.
Request time off. Determine which days you need to take off, and ask your employer.
1 Week Before:
Finish packing. Aim to complete the general household a few days before the move.
Disconnect. Disconnect and clean out any large appliances (washing machines, fitness equipment, etc.) that you're moving. If you're moving your refrigerator, defrost the freezer and clean it at least a day before you move.
Make your last donation. Arrange the final pickup of items you are donating.
A Few Days Before:
Re-confirm the movers. Again, confirm all the arrangements with the moving company. Confirm the rate, contact information, directions, etc.
Get the keys. Make sure you have your new home's keys.
Donate food.
Disassemble furniture. If you need to disassemble furniture, do it now. Place screws, etc. in a small plastic storage bag. Label everything.
Moving Day:
Say goodbye. Say a proper goodbye. Walk through the house with your family so everyone has closure as you relive memories and look forward to new memories in your new home.
Meet the movers and supervise.
Keep valuables with you. Jewelry, computers, laptops, tablets, passports, and yes, phone chargers! Keep track of your valuables, and make sure the movers don't mistakenly load them in the truck.
Do a final walk-through and lock-up. Lock your old home's windows and doors. Turn off the lights. Make sure you didn't leave anything behind. Get excited for all to come in your new home.