We sat down with Rachel Beger to learn about her day-to-day at CityModern.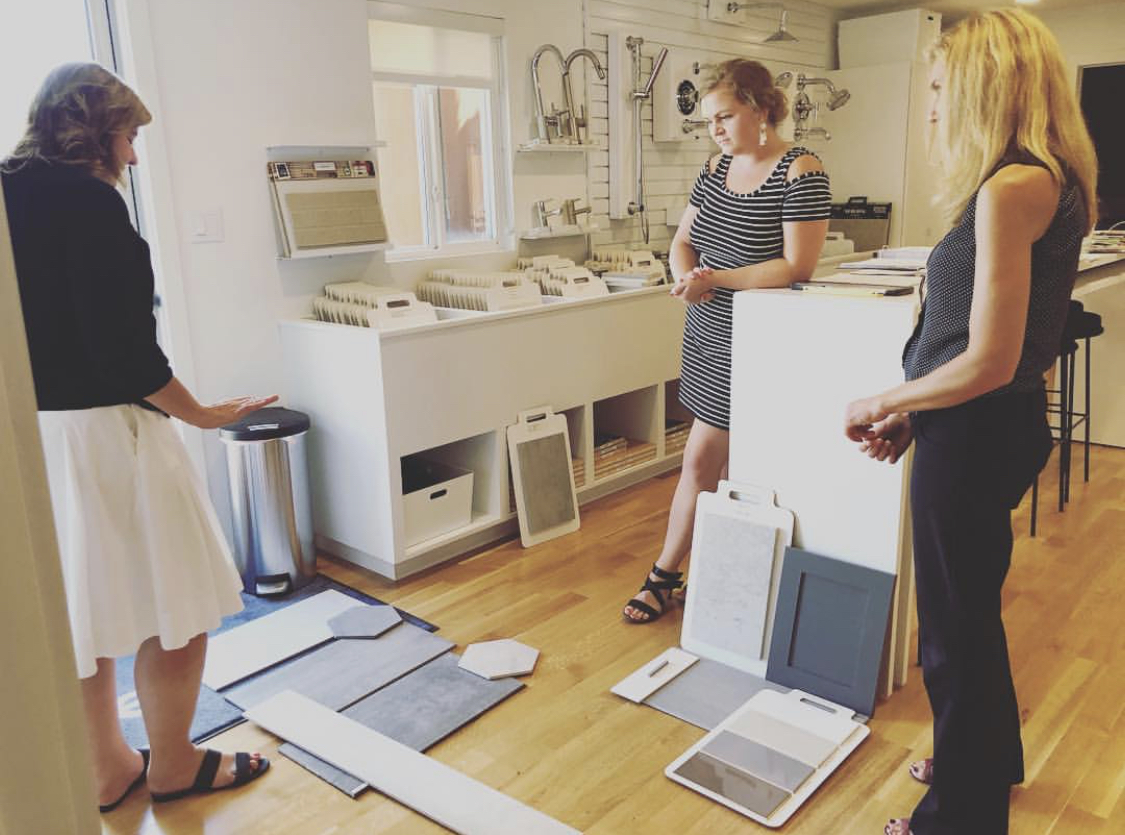 What do you do for Hunter Pasteur Homes? I am an Assistant Sales Manager for Hunter Pasteur Homes and work on the City Modern Development in Brush Park, Detroit. 
How long have you worked for HP Homes? I have been with HP Homes for a little over 3 years. I have been on the City Modern Sales team since we opened the development back in December of 2017.
What does your day to day look like? My day to day work can be very diverse. Half the day can be in the sales office presenting our development to potential buyers and selling someone a condo, where the other half could be spent out on site with the construction team and homeowner doing a walk through of their unit under construction. I also spend a lot of time in selection appointments with homeowners and finalizing paperwork for them.
Tell us about the Selection Process. We've heard City Modern homeowners love working on this part of the process with you and Carol. The Selection Process is the best part of buying new construction! That is where the magic happens and you can really put your personal influence on the home. During this process homeowners select their hardwood flooring, cabinets, counter tops, tile, carpet etc. They also get to evaluate their lighting layout and decide where they are going to place certain furniture pieces so their lighting suits them the best after moving in. Through the selection process I really love getting to help someone see themselves in the space. Buying something on paper is not easy for everyone, especially those who are not visual, so during this process I really help them think of how they will live in the space with their furniture.
What's the most exciting part of your job? The most exciting part of my job is establishing relationship's with homeowners, and seeing the happiness their new home brings them. We really get to know people throughout the home building process and I get so much joy from seeing them close and move into their new home.
How have you watched Detroit/Brush Park change since you started working downtown? Brush Park has evolved so much in the last 3 years of this project. We have seen numerous business open up to create even more walk-ability for our City Modern Homeowners. This neighborhood before was quite vacant and every year we watch new construction and rehabilitated home projects pop up and fill in. We have many people stop into our sales office to tell us how amazing the City Modern development has been for the Brush Park neighborhood and its redevelopment.
What do you like to do in Detroit? I love exploring new restaurants in Detroit. After work I often meet up with friends for dinner or a drink and get to explore more of the city. There is always a new place opening so it is very hard to stay on top of! I also love attending sporting events and concerts downtown as well.
What sets HP Homes apart from other builders? What sets Hunter Pasteur Homes apart from other builders in Detroit is their choices and options they provide to the homeowner. It is very often downtown with other builders that the selection choices are very limited.  HP Homes prides themselves in offering an abundant amount of standard and upgrade choices for their homeowners to make their place unique.
What do you like to do in your spare time? In my spare time I love working on my own home renovations. I bought a complete fixer upper and devote anytime I have outside of work to finishing up that project. It's like going through the selection process for myself everyday and I love it!
For more information on City Modern, contact Rachel or Carol directly here.