We caught up with Erica Collica , a future City Modern homeowner, to talk about her work, life, and her soon-to-be new home!  Here's what she had to say!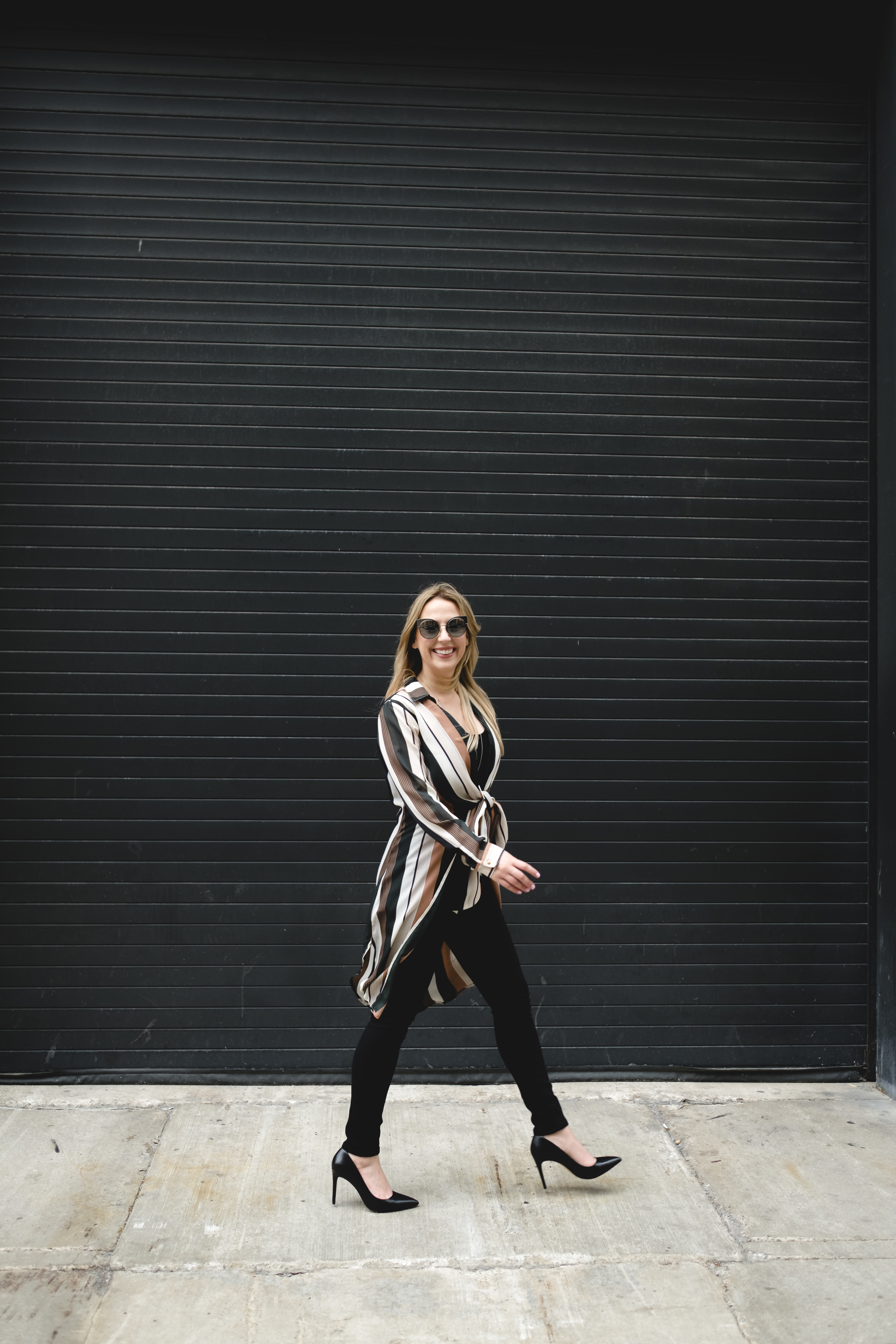 HP: We initially met you as a City Modern homeowner! Tell us more about yourself.
EC: I was born and raised in Detroit as a child. I moved to the suburbs in middle school and studied fashion merchandising in San Francisco. I have been in real estate since high school and after being away, it was clear to me that it is what I wanted to do. Fast forward, now I am an Associate Broker with Max Broock Realtors for over 13 years. I moved back to the city about 5 years. I'm obsessed with my 10lb Yorkie Malteese, Jagger (#jaggerthedetroitdog). I'm a modern art lover- I have a pile of books on my nightstand. I love to work out and explore the newest hot spots around the city. This seems like a personal ad!
HP: Tell us about your day-to-day.
EC: I'm an early riser (5am-6am usually). It's my "me" time. No one is calling me, texting me, emailing me. I read a bit and try to get a workout in before diving into my work around 8am. In real estate, you never know where the day will take you. A new listing might pop up and suddenly I'm in a private showing and then negotiating a contract. In the evening, I take client dinners and attend any events I can in the city. Kyle (my fiancé) and I make an effort to get a date night in once a week.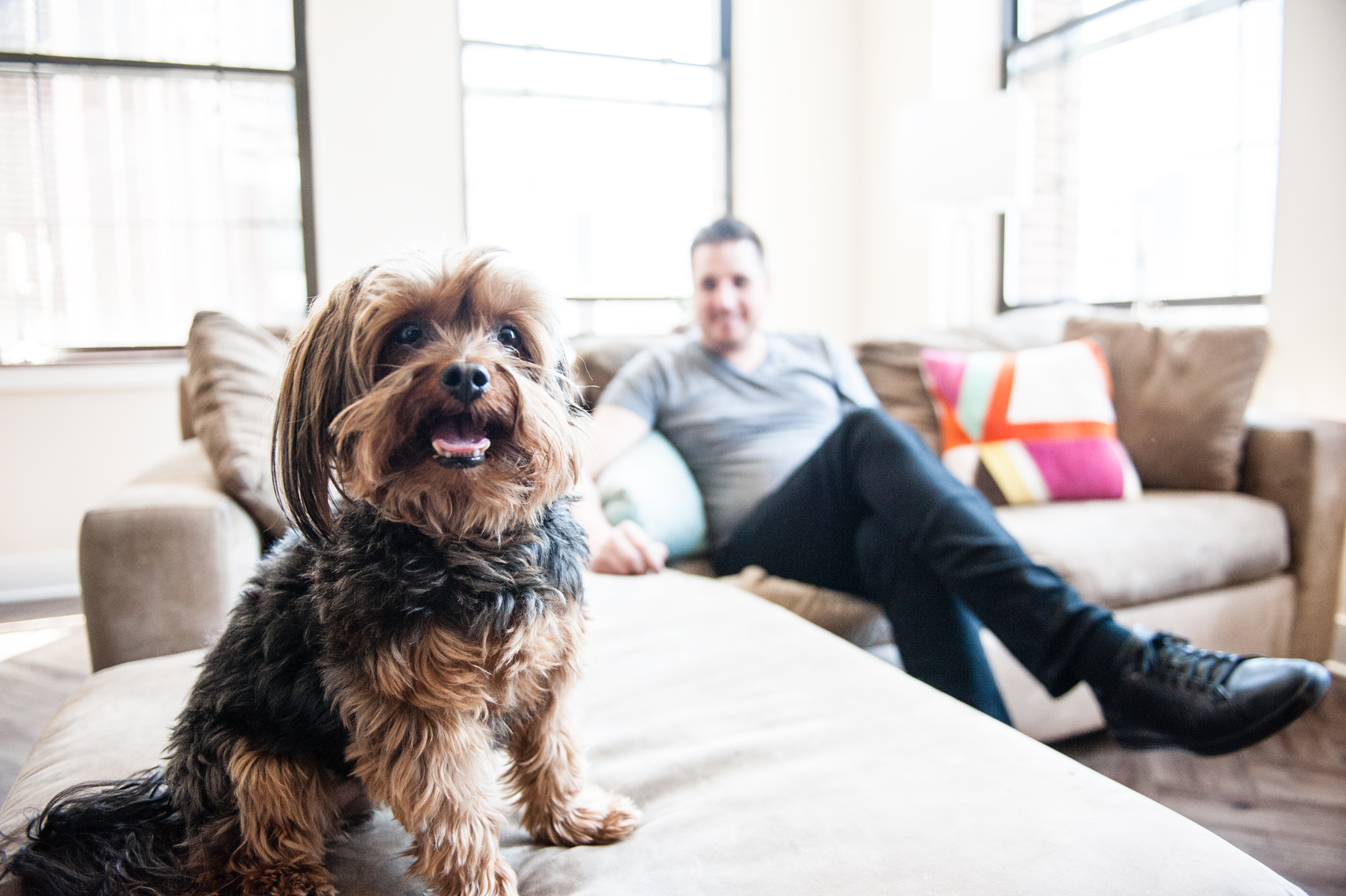 HP: Congratulations! We heard you recently got engaged. Tell us about your fiancé!
EC: Thank you! Kyle works in real estate too, that's how we met. I feel so fortunate to have found someone that truly cares for me and accepts me how I am. It is all anyone can wish for, really. Being in the same industry is cool too. We get each other's odd schedules too and can help each other if needed.
HP: What made you two want to move to Detroit/City Modern?
EC: I remember reading about it in Crains around 2015/16 and instantly felt like I just had to live there.  The design, location, and quality are just so desirable to me and where and how I want to live. One day, I was showing a property in Brush Park and drove by the sales office for the first time (they had just opened). I finished my appointment and rushed over with excitement. Once I found out Hunter Pasteur Homes was behind the construction – I was sold. Being in the real estate industry and knowing the product they deliver along with the ease of building process, it was a no-brainer. Everything is just so seamless and as a customer, it really gave me confidence in the product.
HP: What is your favorite restaurant downtown? 
EC: Lately, I'm loving Besa (they have a really cool private area in the basement for entertaining). You can actually walk around and socialize with your group privately and then enjoy a sit-down dinner or brunch-not many places have something like that in the city. Lumen is a favorite too-I love their rooftop that overlooks Beacon Park and the food is always on point.
HP: Where do you like to shop downtown?
EC: I try to support local as much as I can-so the shops at the 1441 Woodward Collective are great. You can pick up a cool bag or hat from David Vintage, a candle from Front and Scenter, and a cool dress from Fly Behavior all in one spot. We have so many talented artisans and creators in the city.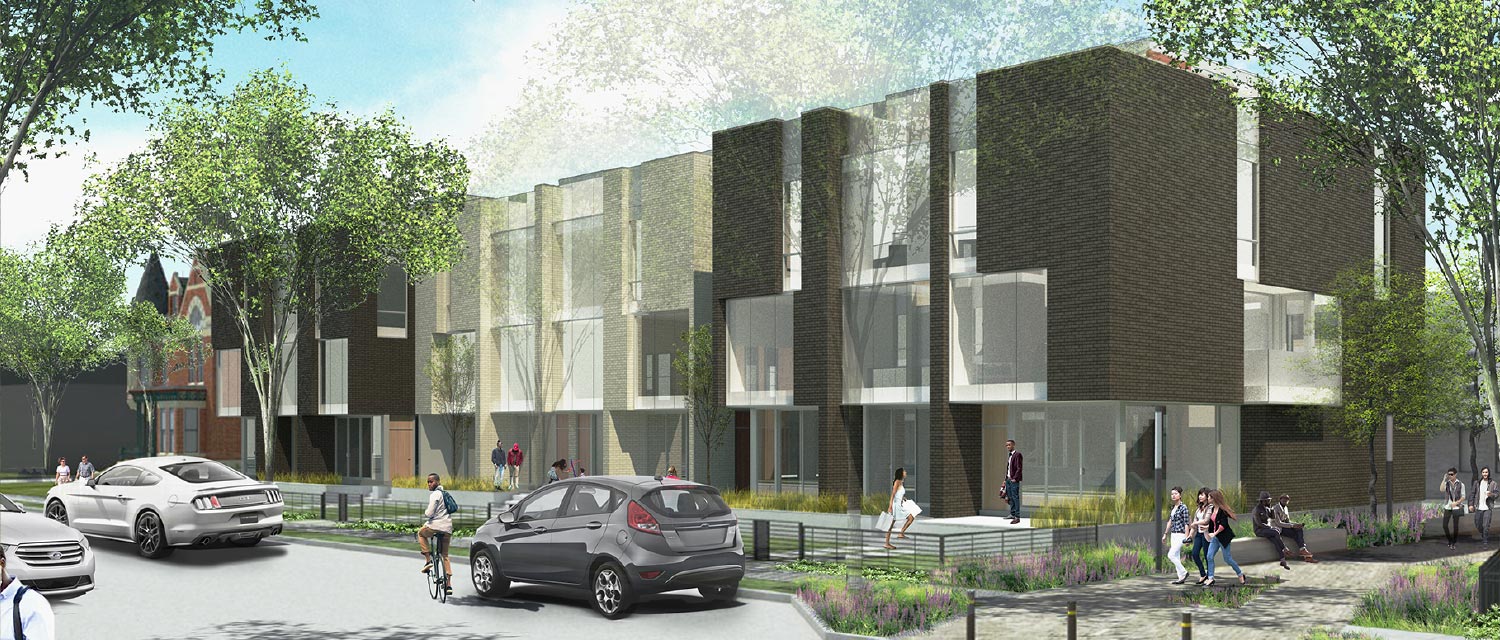 HP: We heard you recently went through the Selections Process with City Modern Sales Manager Carol and Rachel. Tell us about it!
EC: Yes! Actually twice! The first time around I made the mistake of taking my designer with me (his two assistants), Kyle's mom Deb, Kyle, plus myself… that's 6 people (not including Carol and Rachel). I don't recommend that. I was so overwhelmed, I was just saying "yes" to everything. It bothered me for a while, so I ended up going back with Kyle and my best friend Kristi (who has a background in design and development) and changed the entire condo. Carol and Rachel were super helpful and I was able to hear their opinions this time around. Can't wait to show you guys!
HP: What was your favorite part of Selections?
EC: What is really great about City Modern is there the "base level" finishes are actually high-quality. There are other builders mid to upper-level finishes. You could not make one upgrade in the whole condo and still have a really high-quality level home.
HP: What are you most excited for about moving into your new home?
EC: Everything. We've been living in an apartment in Capitol Park in 700 sq ft. I'm excited to have more space, a garage, and to connect with my neighbors and the community of Brush Park.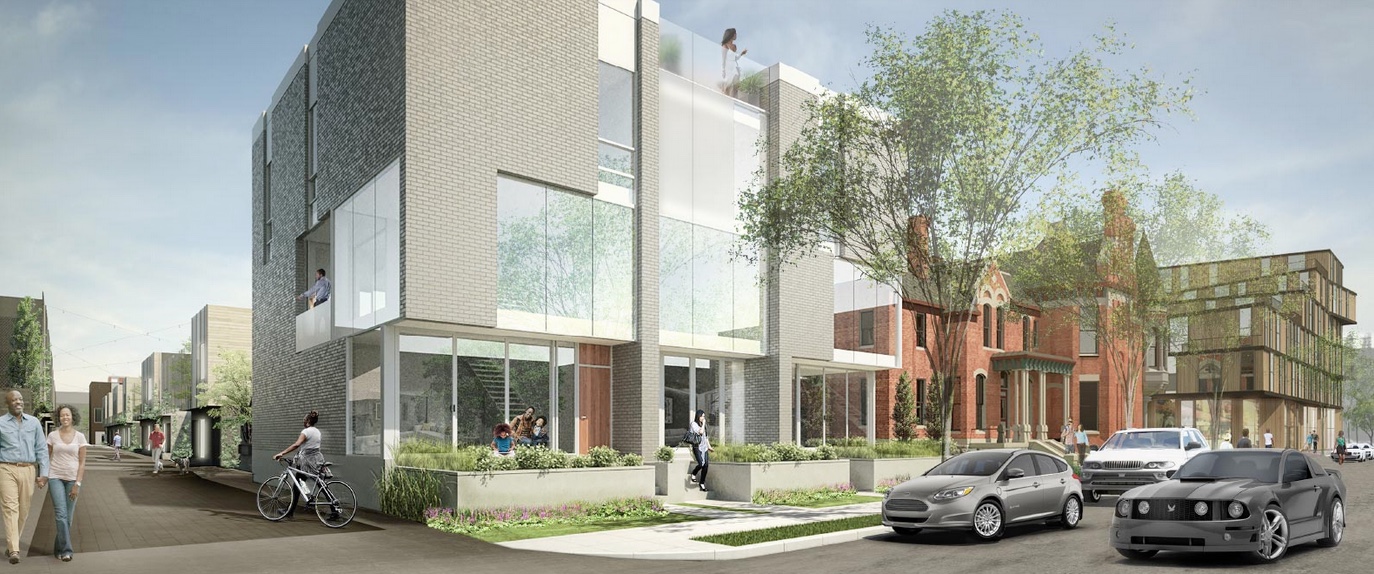 HP: How do you plan to decorate it?
EC: You will have to see, I'd love to have you guys over!
HP: 2019 is going to be such a great year for you! A new home and a husband! Tell us about your wedding! 
EC: Yes, we are so excited! We're getting married at The Colony Club downtown. There will be a private ceremony and then we have invited about 250 guests to come to celebrate with us. You can get all the details on my Instagram @meeterica. I have a highlight dedicated to all the details and vendors.
—
Throughout the next few months, we'll be following Erica's experience as she gets closer to her move in date. We're so excited for her and her fiancée, and all to come! Stay tuned for more.
Happy Holidays! – #HPHomes